Pedorthist Programs
Pedorthist education programs can only enroll students if the program operates at a level that meets CAAHEP Pedorthic Education Standards beginning January 1, 2022.  Please note this level of education requires the program to either grant an associate degree or a post-associate certificate upon successful completion.  Please contact the admissions team at the individual program(s) for details about enrollment and completion of pedorthist training.
Francis Tuttle Technology Center
At this time only a single pedorthic education program is CAAHEP accredited.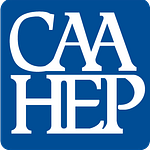 Below is a list of programs that were
previously accredited

via the NCOPE pedorthist accreditation pathway.  Any student enrolling in a pedorthic education program on or after January 1, 2022 must be enrolled in a program that is actively transitioning and operating at a level that meets the CAAHEP pedorthist education standards, which were formally adopted in 2019.
Kennesaw State University / The Academy of Pedorthic Science
Francis Tuttle Technology Center
This program is actively pursuing CAAHEP accreditation and is pending initial accreditation by CAAHEP. 
Orthotics & Prosthetics Program
12777 N. Rockwell Ave.
Oklahoma City, OK 73142-2789
Phone: (405) 717-4199
Program Website: https://www.francistuttle.edu/programs-courses/career-training-programs/pedorthics
The above website is external to NCOPE.  If the link is not functioning, please reach out to the program contact listed above.