Orthotic & Prosthetic Technician Programs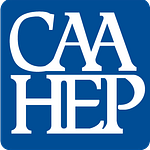 To learn additional information about the educational programs including accreditation decisions, please visit the CAAHEP Website by clicking the CAAHEP Logo.
Century College
Certificate / Associate of Science – Orthotic / Prosthetic Technology
Orthotic Technology / Prosthetic Technology
3300 Century Ave., N.
White Bear Lake, MN 55110
Phone: (651) 773-1700
Contact: Joanna Kenton, CPO
Email: joanna.kenton@century.edu
Program Website: https://www.century.edu/programs/prosthetic-technology
The above website is external to NCOPE.  If the link is not functioning, please reach out to the program contact listed above.  
Francis Tuttle Technology Center
Spokane Falls Community College