Our Profession
The Orthotic and Prosthetic Profession
The orthotic and prosthetic profession (often referred to as O&P) is a constantly evolving profession with a strong theoretical and evidence base that benefits patients of all ages with a wide range of acute and chronic conditions affecting quality-of-life, community participation and mobility. To provide effective care for such a large scope of patients, the O&P professional's knowledge and skills are based in movement sciences, clinical assessment, material design and behavioral sciences. The treatments provided by O&P professionals are referred to as orthoses or prostheses, which are part of a comprehensive treatment plan that engages multiple healthcare professionals including physicians, nurse practitioners, physician assistants, physical therapists, occupational therapists and rehabilitation counselors. The unique knowledge base and skill set of O&P professional and collaborative treatment philosophy is intended to provide the best possible patient outcomes.
Are you just learning about the orthotic and prosthetic profession?  Would you like to connect with individuals working as clinicians, assistants, or technicians?  Please visit the What is POP website by CLICKING HERE.
CAAHEP Accredited Education Programs
NCOPE serves in cooperation with CAAHEP for accreditation of O&P educational programs. NCOPE is a sponsor CoA in the CAAHEP system. Each CoA is comprised of experts who assess applicant programs to ensure they meet the nationally accepted standards that are designed to prepare graduates for entry into the healthcare workforce. The accreditation Standards are developed and adopted in collaboration with CAAHEP member-sponsors.  A CAAHEP accredited O&P education is required to pursue national level certification and to obtain a state license in order to practice.
Orthotic / Prosthetic Technician
The orthotic/prosthetic technician is a valuable member of the O&P patient care team serving as an expert in fabrication and design. Individuals who enjoy working with their hands, have a strong attention to detail, and appreciate both art and science are well suited to serve as an orthotic/prosthetic technician.
Description / Degree Information
Description of the Profession: Technicians support the credentialed orthotist and/or prosthetist and other credentialed practitioners by providing the technical implementation tasks and services associated with the support of patient care. The technician fabricates, repairs and maintains orthoses and prostheses to provide maximum fit, function and cosmesis under appropriate consultation and supervision with the credentialed orthotist and/or prosthetist and other credentialed professionals.
Degree Levels: Post-Secondary Certificate, Associates Degree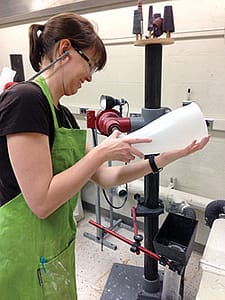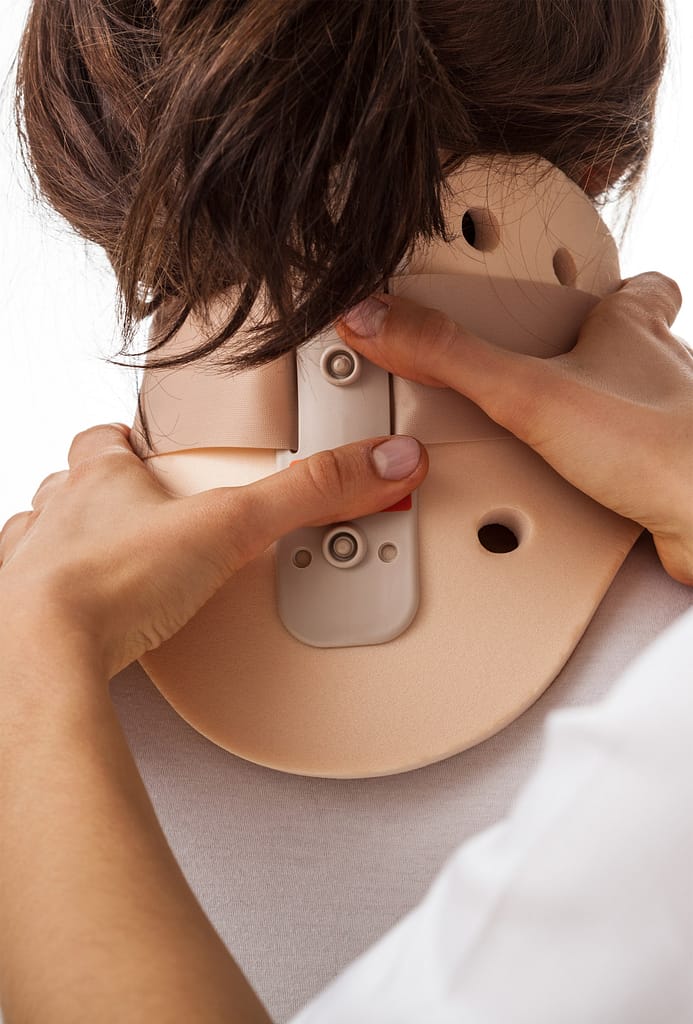 Orthotic / Prosthetic Assistant
The orthotic/prosthetic assistant provides O&P services under the guidance of the orthotist/prosthetist. The orthotic/prosthetic assistant is engaged with many aspects of patient care including assessment, shape capture/measurement, fitting, adjustment, follow-up, and documentation of services. Individuals who enjoy interacting with patients, working collaboratively with the patient care team, and have interests in movement science, physiology, and rehabilitation principles are well suited to serve as an orthotic/prosthetic assistant.
Description / Degree Information
Description of the Profession: An Orthotist and Prosthetist Assistant is an individual who participates in directed orthotic and prosthetic care while under the supervision of a certified and/or licensed Orthotist and Prosthetist. They perform orthotic and prosthetic procedures and related tasks associated with patient care. The evaluation and formulation of the treatment plan is the responsibility of the supervising Orthotist and Prosthetist. The practice of an Orthotist and Prosthetist Assistant includes:
Assistance with delegated evaluation procedures.
Assistance with the implementation of the established orthotic or prosthetic treatment plan.
Assistance with the follow-up treatment plan.
Compliance with organizational policies and procedures.
Promotion of competency and enhancement of the Orthotic and Prosthetic profession.
Degree Level: Associates Degree
The orthotist/prosthetist holds the highest level of education and training requirements of all O&P professionals integrating both an entry-level master's degree with a clinical residency.   The rigorous training enable the orthotist/prosthetist to care for patients of all ages with orthopedic, neurologic, and integument conditions affecting the limbs, head, and trunk.  The orthotist prosthetist provides oversight to orthotic/prosthetic technicians and assistants serving as the coordinator for O&P clinical care.  The orthotist/prosthetist is trained to provide services to medically complex presentations including persons with cerebral palsy, multiple amputations or spinal cord injury.  The diverse knowledge and skillset of the orthotist/prosthetist enables them to work in many different settings including hospitals, rehabilitation centers, clinical research facilities, and outpatient clinics.  Persons with strong backgrounds in movement sciences, biomechanics, materials science, engineering, behavioral sciences, and rehabilitation sciences often pursue the education and training needed to become an orthotist/prosthetist.
Description / Degree Information
Description of the Profession: Orthotics and prosthetics is a specialized health care profession, which combines a unique blend of clinical and technical skills to care for patients who have neuromuscular and musculoskeletal disorders and/or patients who have a partial or total absence of a limb. Orthotists and prosthetists provide treatment that allows these individuals to lead more active and independent lives by collaborating with other members of the healthcare team. This work requires substantial clinical and technical judgment.
The principles of biomechanics, pathomechanics, gait analysis, kinesiology, anatomy and physiology are crucial to the practitioner's ability to provide comprehensive patient care and a positive clinical outcome. Patient assessment, treatment and education are part of the practitioner's responsibility and require collaborative communication skills. In addition to performing orthotic and prosthetic procedures, the orthotist and prosthetist are involved in clinical decision-making and patient education.
Degree Level: Masters Degree